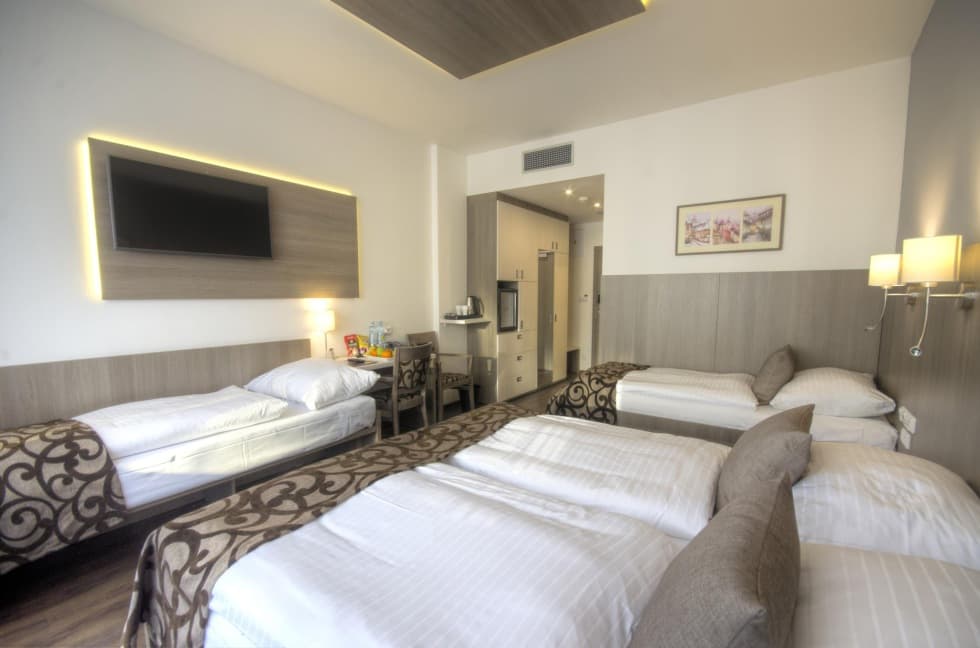 Accommodation in a STANDARD room
accommodation in a triple room with shower

welcome drink upon arrival in the hotel restaurant

free high speed internet throughout the hotel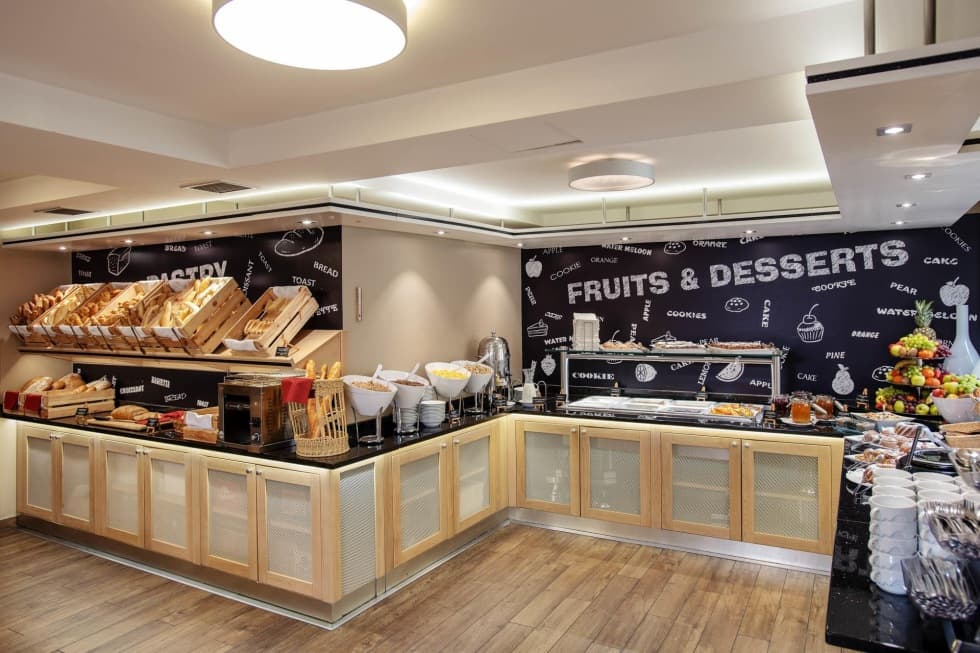 Rich breakfast for 4 in the hotel restaurant
breakfast ala Carte or buffet breakfast in the hotel restaurant
lactose-free or gluten-free menu on request
in good weather the possibility of breakfast on the terrace
Entrance to the Water World for 120 minutes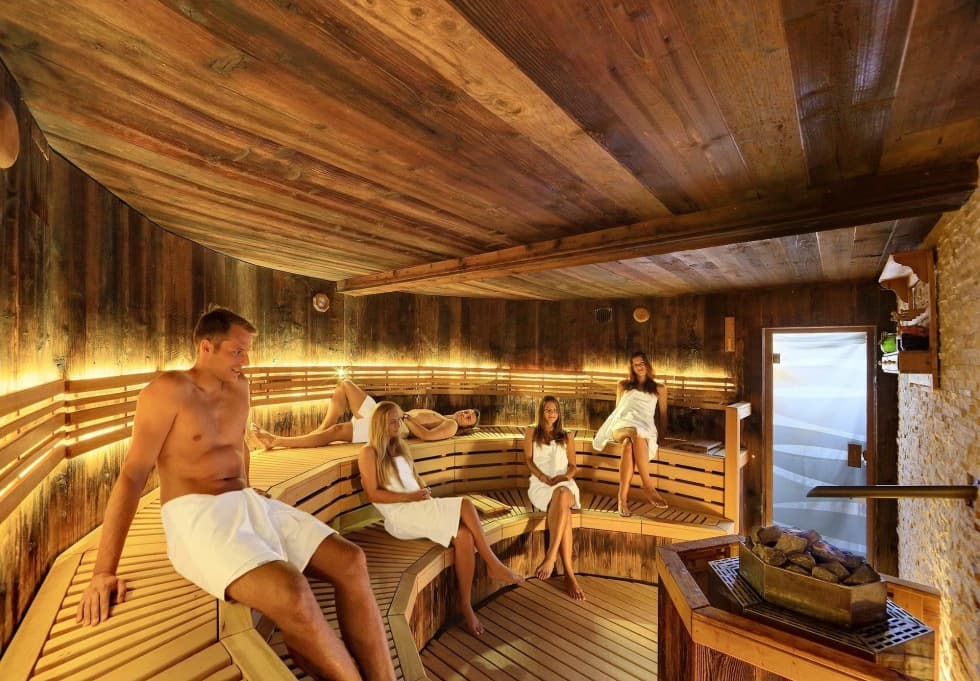 Sauna world (není v ceně voucheru)
finská sauna 85-95°C je klasická suchá sauna provoněná vůní borovice kleč
solná sauna 65-80°C s prosvětlenými pásy z himalájských solných cihel a esencí máty
medová sauna 80-90°C v kombinaci světlého a tmavého dřeva s vůní medové esence
bylinková sauna 80-95°C láká na účinky a vůně heřmánku a dalších bylinek
tichá finská krbová sauna 80-95°C nabízí pohled na plápolající oheň s jedinečným tichým prostředím
ceremoniální sauna 80-95°C s kamny uprostřed místnosti a celodenním programem ve formě saunových ceremoniálů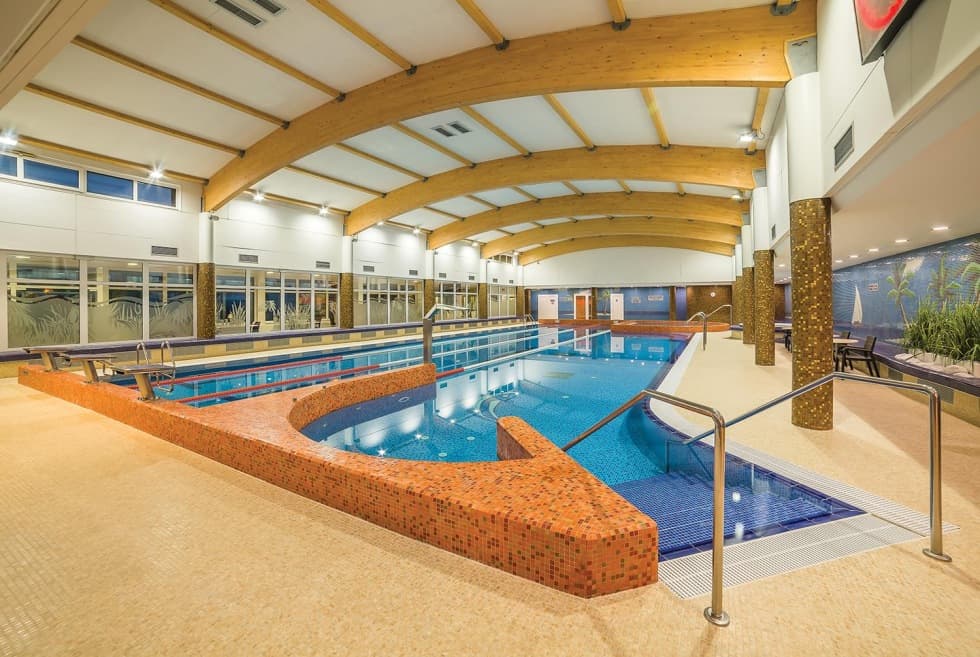 Water world
swimming pool 25 m with a temperature of 28°C, 3 swimming lanes, relaxation area
whirlpool with a temperature of 34°C and various types of hydro massage
45°C steam bath with eucalyptus and salt essences and cooling tropical rain
heating sauna "On the surface" 70°C with panoramic views of the pool
Parking on the hotel premises and access to the fitness room is free for the entire stay.
Rules for voucher redemption
o use the voucher, a reservation is required at the e-mail address obchod@hotelstep.cz.

The unique voucher number code, which is an integral part of the voucher, must be provided in the order.

The voucher is not exchangeable for cash.

The voucher can only be used once, the unused balance of the voucher expires, it cannot be transferred to another stay or to other services of WELLNESS HOTEL STEP.

The voucher cannot be used to purchase other gift certificates.

The voucher is transferable.

Vouchers with unlimited entry to the Water and Sauna World can be used for a maximum of two unlimited entries per day.

Personal collection of the voucher is possible after 2 pm on the next working day
Validity of stay vouchers
The voucher can be used for 12 months from the date of purchase. This date is printed on the voucher. The voucher expires after the specified date without refund.